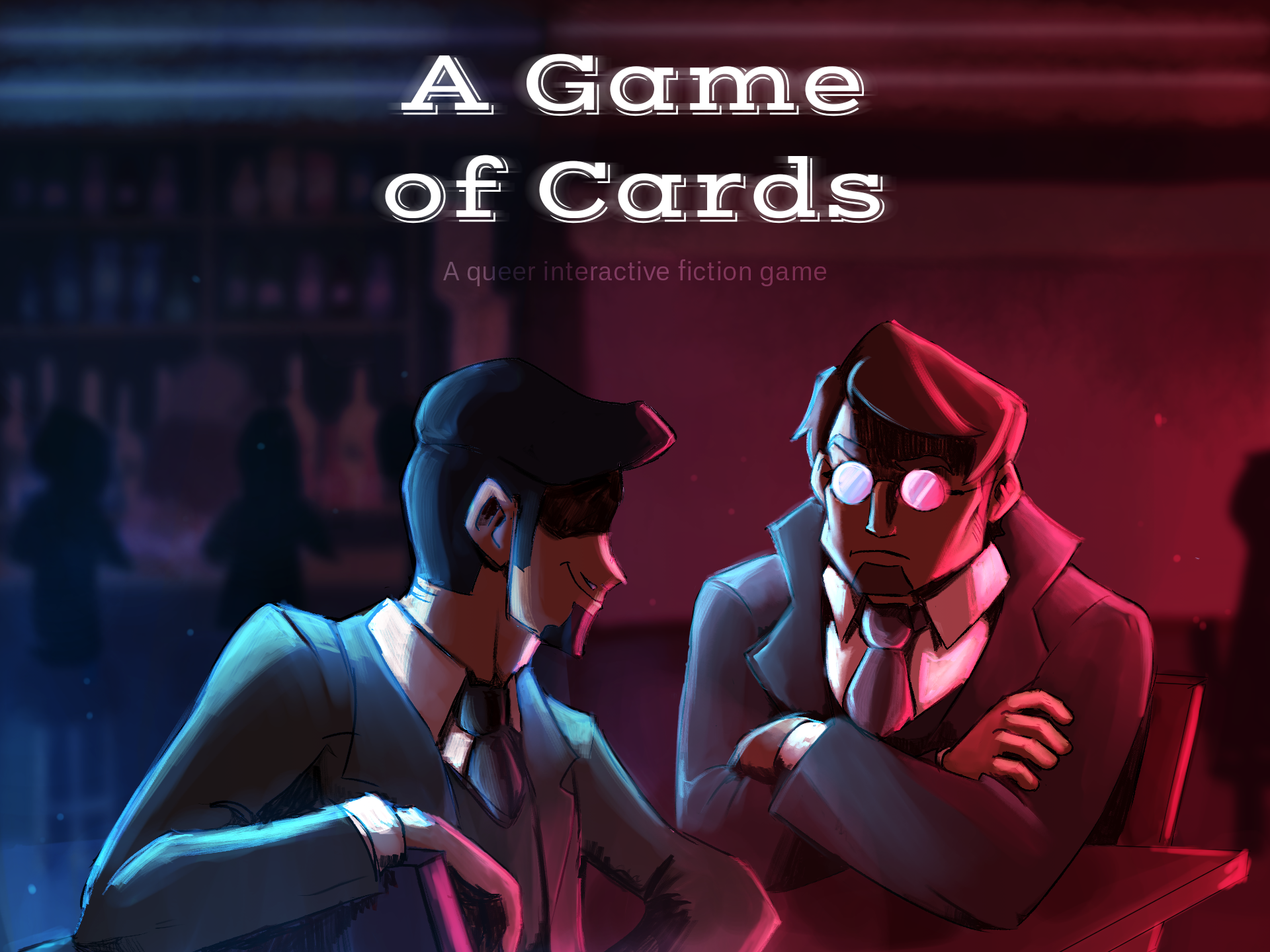 A Game of Cards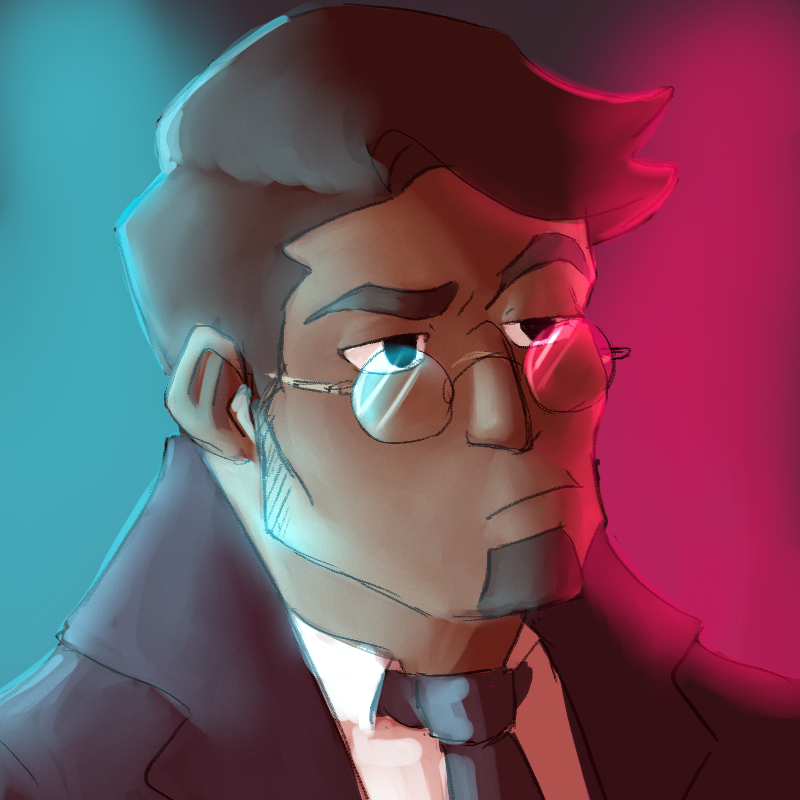 There are still plans to update this game with more events!
Last updated: November 2020.
A world-weary detective winds down for another evening at the bar by himself. A wrench is thrown into his plans when a stranger suddenly approaches him, supposedly looking for nothing but a friendly conversation.
---
A Game of Cards is a narrative game created in Twine featuring several branching options.
This short interactive fiction game features the following:

Multiple endings dependent on the player's chosen demeanour throughout the story
Dialogue-heavy interactions with branching options and resulting events
Depiction of a queer (MLM) relationship between original characters; a transgendered detective on his last case before his resignation and a charismatic stranger who has taken an interest in him